Posts belonging to Category Linux
Today I updated both my main PC and home file server  from Ubuntu 11.04 to 11.10. As you may or may not know, Ubuntu 11.04 came with the new Unity desktop interface, which as I described in a previous post, I really did not like. However, in 11.04 it was possible to use the classic Gnome desktop, which I did. But now, in the latest version of Ubuntu (version 11.10, code named Oneiric Ocelot), that is no longer an option. Unity is the default desktop interface, and Gnome classic is gone. Fortunately, it is possible to install Gnome 3.0, and use the new Gnome Shell desktop interface.
For comparison purposes, here are two videos demonstrating each desktop interface. First Ubuntu 11.10 with Unity:
Now Ubuntu 11.10 with Gnome Shell:
I honestly tried to give Unity a good go, but for some reason I could not get Unity 3D to work right (it was agonizingly slow, and the screen would not refresh properly). Unity 2D worked great, but I just found it cumbersome to locate and switch between apps, and the way that Unity handles workspaces just seemed clunky (a workspace, in Linux, is a desktop–and you can have 2, 4, 6, or more workspaces, meaning you can have multiple desktops to put your applications). Also, I no longer had any 3D effects, which was a pretty big downer. I really like cool 3D effects.
So I fired up Gnome Shell and haven't looked back. Gnome Shell is by far superior to Unity, and no doubt that is because it is more polished and 3D acceleration works without a hitch. The ergonomics of Gnome Shell just seem more natural and better thought out than Unity, and think I can get more done by not futzing with around with the odd way Unity handle's things. I also really like the way they handle multiple workspaces, and of course having working 3D effects is nice.
So let's hope Mark Shuttleworth and the folks at Canonical ditch Unity and accept that Gnome Shell reigns supreme.
Ubuntu 11.04 was released in late April, so this is not so much new news as it is belated news (I did not get around to updating my desktop until just recently). Ubuntu 11.04 is probably the most controversial release of Ubuntu to date, just do some quick Google searches on "Unity sucks" or "revert to classic Ubuntu desktop" or "how to remove Unity" and you'll see what I mean. Indeed, Unity is the big news with 11.04, and talk about Unity far overshadows discussions of all other features.
Here's what Ubuntu 11.04 with Unity looks like.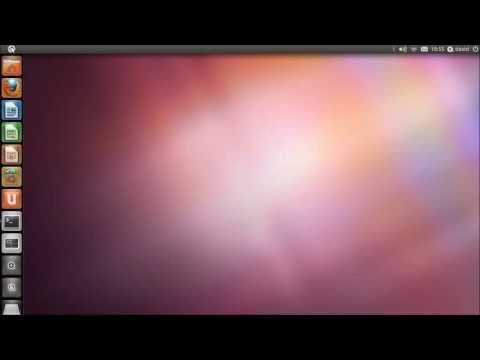 Now, I'm not one to scoff at change, but I personally do not like Unity. I only used it for a few minutes, and knew I could live with it if I had to–but that's a sorry excuse. Why should I force myself to "just live it" if I don't have to? With Ubuntu 11.04, I can still select to use the Classic Gnome desktop, which is what I did, and then proceeded to re-enable all my Compiz effects. What's Compiz you might ask? Well, Compiz is a Linux window manager that has a whole pile of built in 3D effects. Here's a video of Compiz effects…
Now, which looks better? Unity, or the Gnome desktop with Compiz? Yes, that is a rhetorical question.
The sad news is, according to Mark Shuttleworth, Ubuntu 11.10 and beyond will not support the classic Gnome desktop option. Users must use Unity. Must. As in "We give you no choice, you must comply." That attitude naturally ticks off a lot of Linux users. Even if Unity was the most awesome desktop interface every conceived (which it is not) forcing everyone to use it is simply the wrong attitude.That's the way Microsoft and Apple do things. Does Canonical Software want to be another Microsoft or Apple? (Oh, wait, those companies do make billions of dollars, so never mind.)
Even so, it appears that it will be possible to switch off Unity and use new Gnome 3 Shell, which is also very controversial but still much better than Unity in my opinion. Check it out.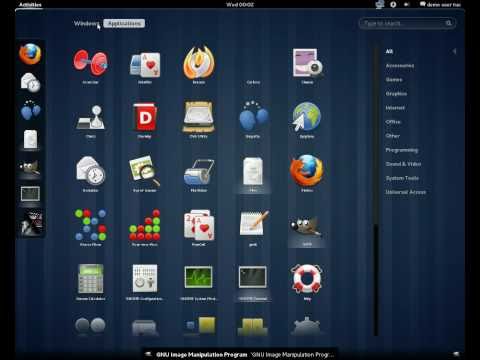 Another downer is the fact that Ubuntu 11.04 now comes with LibreOffice instead of OpenOffice.org. In another blog post I discussed how much I think the name LibreOffice sucks, and I still think the name sucks. On the other hand, the community seems to have shifted to LibreOffice, so who knows what the future of OpenOffice.org will be. I've switched to using LibreOffice now, as much as dislike the name.
But let's not dwell on everything that suck. Instead, consider the improvements that Ubuntu 11.04 brings to the table. The Ubuntu Software Center is easier to use, and finally has user rating (1 to 5 stars). And… well… it comes with Firefox 4. And… let's see… the kernel and all software packages are fully updated… And I guess that's about it.
I won't go into any more detail, as Tom's Hardware site has an excellent in depth review of Ubuntu 11.04 which you should check out.
As a writer, I am proud to say that I have used OpenOffice.org as my primary office suite for over 5 years, and could not be happier with it. While I must admit that Microsoft Office is a good office suite product, I rather dislike its user interface (the ribbon, and all that), and prefer to keep my documents in a non-proprietary format (that is, the OpenDocument format). However, not all is well on the OpenOffice.org front these days.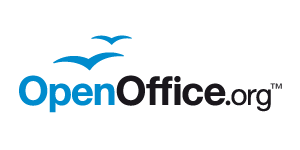 It is no small news that OpenOffice.org, perhaps the only significant (not to mention free) compeditor to Microsoft Office, is in a bit of a topsy-turvy state right now. But first some background. While OpenOffice.org is indeed an open source software project released under the Lesser General Public License (LGPL), the trademark for OpenOffice.org itself is (or was) owned by Sun Microsystems — OpenOffice.org's biggest corporate partner and contributor. However, on January 27, 2010, Sun was acquired by Oracle Corporation along with all its assets, which of course include not only the trademark to OpenOffice.org, but several other open source projects as well, such as the popular, free, and open source database MySQL (which directly competes with Oracle's own horrendously expensive database). Although Oracle can do nothing to stop, kill, or even take over a software project whose code-base is released under the GPL or LGPL, they can cause serious disruption.  Many feared this would happen to MySQL, but few expected a big fuss over OpenOffice.org. After all, Oracle stands to gain ground tremendous against Microsoft by continuing to support and promote OpenOffice.org. (more…)
The latest Long Term Support release of the Ubuntu Linux operating system is now available: Ubuntu 10.04, Lucid Lynx. And yes, it just keeps on getting better. Being a Long Term Support release, 10.04 is designed to be stable and mostly bug-free (more so than 9.10, at least), and will be officially supported by Canonical until April of 2013, or 2015 for the server edition. That's great news since support for both 8.04 and 9.10 will end in April 2011.
But on to the good stuff. With 10.04, Ubuntu has at long last dropped its horrid, some say "vomitus", brown and orange default theme. No longer will you install Ubuntu on a friend's or loved one's computer, only to have them rush to the toilet with their hand over their mouth the instant they gaze upon its initial color palette. Okay, perhaps it was never quite that bad, but at least Canonical has seen the light and changed the default theme to be more… well… dark. And purple. Apparently they love purple now. Inevitably, some will complain that the default theme is now too much like Mac OS X, but those are the sort of people who will find anything they can to complain about.
As is apparent from my blog post a few weeks ago, I just built a new computer and it needed a new operating system installed on it. For this, I chose to install the latest, greatest, most powerful modern operating system on the planet. No, it's not Windows 7, silly — that's a piece of junk. I'm talking about Ubuntu Linux 9.10, Karmic Koala. And who doesn't like koalas? Just remember folks, every time you boot-up Windows, Gandi kills a koala.
As a philosophy, "ubuntu" simply means "we are who we are through the collective community of humanity". As an operating system, Ubuntu 9.10 is rock solid stable, is as slick and responsive as quicksilver, is virtually immune to virus and trojans, and makes it easy to manage and install new software using the new Ubuntu Software Center. It is, to put it bluntly, just plain cool.
The first thing you need to know about Ubuntu, which is true for all Linux distributions, is that it is free. That's a huge plus. Windows 7 Home Premium current retails for $199, and Ultimate is $319. Ouch! You know what you can do with $319? You could buy a PS3, or a Blu-ray player and a few movies, or have 15 stake dinners at Outback, or… well, you get the point.

The second thing you need to know about Ubuntu is that it's great. No, make that awesome. The only possible reason anyone could justify running Windows would be 1) it's for business and required by the company 2) you must use MS Office for some dumb reason or 3) to play games. Because of point 3, I do keep a Windows partition on my computer to boot up Windows if I want to play a Windows only game. Other than that, there's no reason for Windows anymore — and good riddance. If you disagree, please post and explain why — I will refute you most emphatically.
And while I'm on the subject of games, for all you nay-sayers who think Linux sucks because there are no good games, well I have news for you. There are actually quite a lot of good games for Linux these days. Just check out these links:
http://whdb.com/2008/top-25-linux-games-for-2008/
http://techgage.com/print/top_10_free_linux_games
http://www.anewmorning.com/2009/05/11/10-games-that-will-turn-your-linux-into-a-warmachine

I was going to write a full review of Ubuntu 9.10, but it turns out there are already a bunch of good reviews of Ubuntu 9.10. Thus, I'm not going to waste my time repeating exactly the same thing these reviewers say, so just take a look for yourself:
http://desktoplinuxreviews.com/2009/10/26/ubuntu-linux-9-10-karmic-koala
http://www.theregister.co.uk/2009/10/29/ubuntu_9_10_review
http://gadgetmix.com/index/ubuntu-9-10-karmic-koala-review
And just so no one accuses me of being bias, this is a very thorough review that includes both good and bad. Note that I had none of the multimedia problems this fellow had with PulseAudio, and I had no difficulty installing the proprietary codices from Medibuntu either.
Once you get Ubuntu installed, you will have at your fingertips a massive repository of other software you can download and install at the touch of a button. Just checkout the Ubuntu Software Center (which you will see at the bottom of the Application menu). This post talks all about it (although really it's a piece of cake to install software–as it should be).


A list of some great Linux software, by category, can be found here.
Also, be sure to check out this guide for some "must-have" Ubuntu Linux software, as well as this guide for some productivity apps.
And of course, I should add that you can get Ubuntu 9.10 Linux operating system for free from Ubuntu.org. Enjoy!
For a few months now, Microsoft and Asus have been running a FUD campaign against Linux. It's not a big campaign by any measure, but just enough to be annoying (in much the same way that a yapping chihuahua is annoying). Ironically, until now Asus has been a big supporter of Linux on their low-cost Eee PCs.
Officially, Asus points to a large number of returns, complaints, and customer confusion with regards to the Eee PCs they sold with Linux installed. That may well be true. After all, I can see how the average Joe might be confused by such a elegant and easy to use interface as the GNOME or KDE desktop on a system which already comes with a full gambit of office, graphics, email, IM, and internet applications pre-installed, when they are more used to interacting with a clunky, bloated, disorganized operating system like Windows on to which they must painstakingly load all their expensive (or pirated) proprietary software. Of course, that's just me being sarcastic.
(more…)
On the subject of Linux I just stumbled upon this very nice web site that helps to explain, in very non-technical terms, why Linux is so much better than Microsoft Windows.
Check it out at: Whylinuxisbetter.net. It is specifically geared toward Ubuntu Linux, which is probably one of the easiest to use Linux distributions out there today.
Hello everyone. My name is M.C. Williams, author and creator of Mythania. I am a writer, a programmer, and a gamer; and I am a recovering Microsoft User.
Before I begin, let me start off by saying that I am not an anti-Microsoft war-monger. In fact, for my day-job I develop Microsoft ASP.NET 3.0 web applications, and I believe it is a perfectly fine development platform–if (and only if) you are willing to accept the caveats of being perpetually tied to Microsoft. I, as an individual however, desire the freedom of choice and the ability to do what I want with my computer, its operating system, and its programs, without restriction or dependency on any corporation or organization.
That is why I use Linux. That, and the fact that it's really cheap.
Specifically, I use Ubuntu Linux, and have been for the past nine months (as of this writing, July 2008). In that time I have come to the astonishing conclusion that we don't need Microsoft any more. Actually, I was of that opinion several years ago, but only now have the alternatives matured to the point where it has become practical to do away with Microsoft altogether and replace its operating system with Linux on the common person's computer.
(more…)